At Capacity
*2019 FALL SOFTBALL CLASSIC - CASH PRIZE (OCT 19) Softball · Co-Ed Events & Tournaments
Sold Out
MonTueWedThuFri
Sat
Sun
9:00am to 5:00pm
TOURNEY FORMAT: 10v10 Coed Tourney (6 men, 4 women), Guaranteed min 2 Games, Ump fees included, Tourney Shirts, Champ Prizes including CASH PRIZE!
Team Fees

Regular

$275.00 per team + 3.5% Processing Fee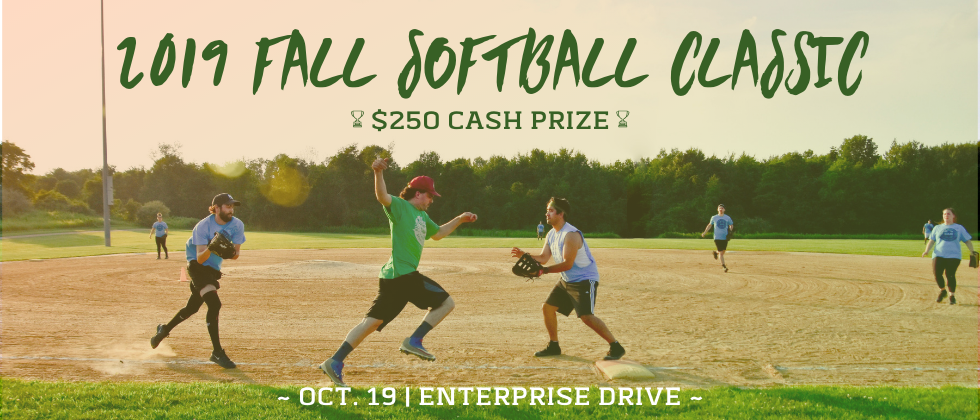 What: 10v10 Coed Softball (6 Men, 4 Women) Tournament!

Where: Greenfield/Rita Reeves Park/Enterprise DR
Date: Saturday, October 19th

Cost: $275 per team (Ump fees included)

Each team will play a minimum of 3 games
All teams receive exclusive tournament shirts!
Champs Prizes - Team trophy and $250 CASH PRIZE!